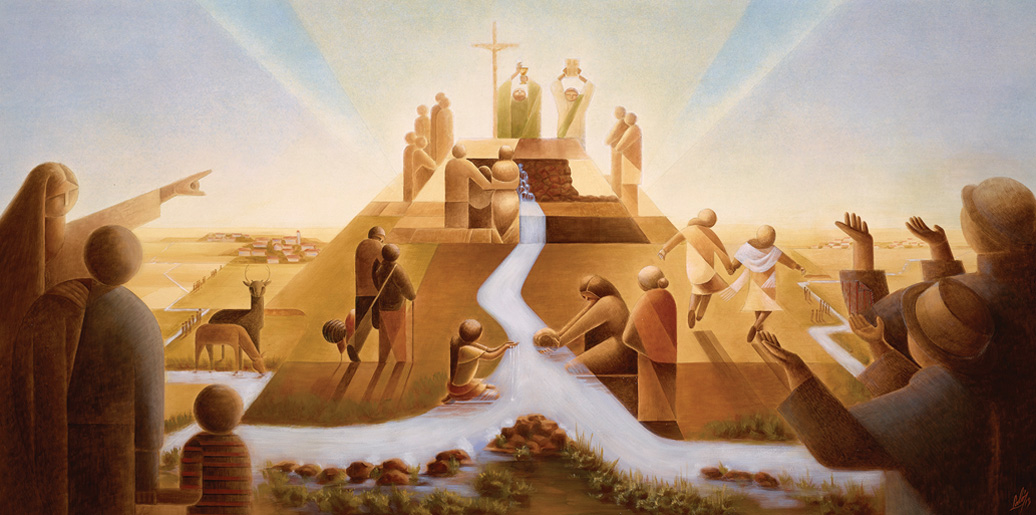 "The liturgy is the summit toward which the activity of the Church is directed; at the same time it is the fount [source] from which all the Church's power flows."
Constitution on the Sacred Liturgy, 10
All liturgical ministers need a deep understanding of the Mass to help lead the parish community to recognize the Eucharist as the source of nourishment for their lives as Christians. The Ministry Enrichment Gathering™ offers participants the opportunity to reflect on the power of the liturgy for themselves and those they serve. The Mass is not simply an event or an occasion in which a Catholic Christian visits the parish church; it is a celebration of their communal role in the missionary aspect of the Church. The Ministry Enrichment Gathering™ will help participants identify "the activity of the Church" and then examine their role in it, both at liturgy and in the world.